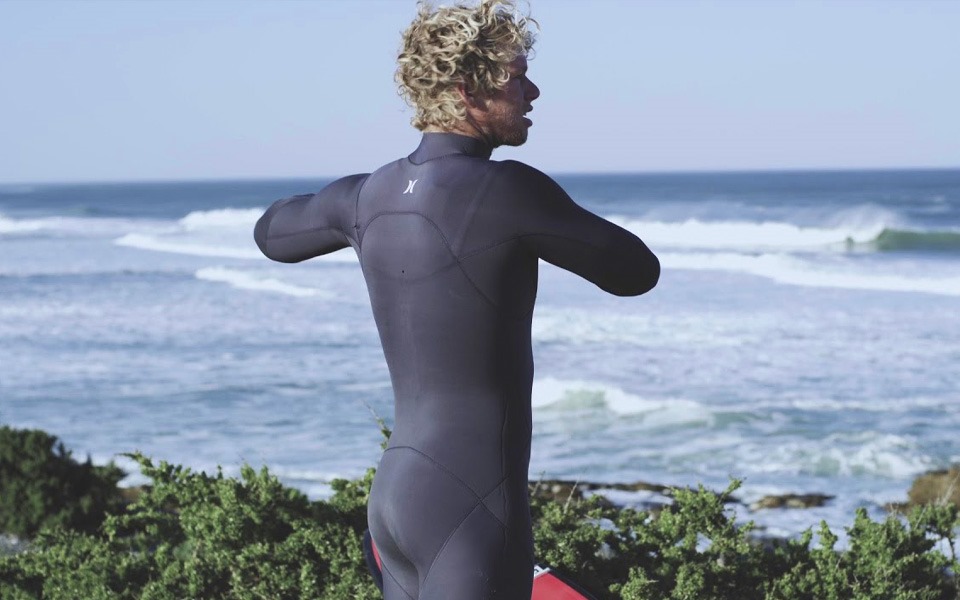 Hurley
Looking for a Hurley wetsuit? Then you've come to the right place. We are one of the largest Hurley dealers in the Netherlands and have a large amount of Hurley wetsuits available directly from stock! Hurley wetsuits stand for durability and quality, using only the best materials. We have many Hurley wetsuits available directly from stock. If you have any questions about a Hurley wetsuit, please don't hesitate to contact us! Read more about Hurley »
-19 - -6
de
14
Produits par page
Intro Hurley
Looking for a Hurley wetsuit? Then you've come to the right place. We are one of the largest Hurley dealers in the Netherlands and have a large amount of Hurley wetsuits available directly from stock! Hurley wetsuits stand for durability and quality, using only the best materials. We have many Hurley wetsuits available directly from stock. If you have any questions about a Hurley wetsuit, please don't hesitate to contact us! Read more about Hurley »
Hurley wetsuit brand
Hurley founded in 1979 in Costa Mesa. The brand got its fame when they sponsored wave surfer John John Florence. John John Florence went on to win consecutive world titles on the 2016 and 2017 World Surf League tour. After this happened, Hurley went from a relatively small brand to an iconic one. Hurley launched several clothing items inspired by John John Florence such as the Phantom boardshorts, which led many surfers to switch to Hurley.
Hurley's success is based on their love for the ocean and the constant change that the ocean brings. Hurley is all about inclusion and positivity with deep roots in beach culture. Hurley is passionate about freedom of expression and the voice of each individual person. A smile is what Hurley values!
Hurley is a company that is very concerned with sustainability. In collaboration with various brands, Hurley does everything it can to bring sustainable products to the market. For example, to make wetsuits as durable as possible, they use limestone-based neoprene, the liner and stretch tape are made through a special process that saves water and reduces energy consumption, and an important ingredient, Carbon Black, is made from car tires that reduced CO2 emissions by 200 grams per wetsuit. Use the menu below to quickly navigate to:
Hurley Online Store
Hurley Wetsuits
Hurley makes one of the most durable wetsuits on the market. Using sustainable processes and sustainable materials, they put great wetsuits on the market. In order to be able to offer every consumer a wetsuit, the Hurley wetsuit line is divided into three types and price ranges. The Hurley Advantage Max is the warmest wetsuit with a lot of technical features, making it one of the more expensive wetsuits from Hurley. Hurley's middle classes consist of the Advantage Plus wetsuits where you can use a high performance wetsuit for a pleasant price. The slightly thinner wetsuits are in the Advantage wetsuit line. In order to be able to buy a wetsuit for a very competitive price, something has been sacrificed on features, but certainly not on performance!
Hurley shop
We ourselves are big fans of Hurley and to share this with you, we have most Hurley wetsuits in stock. Visit our megastore in Noordwijk and check out the latest Hurley wetsuits! Order the wetsuits from Hurley online and you can expect it to be delivered the next working day!
Go to Hurley wetsuits
Hurley online winkel
Kitemana offers the lowest price guarantee on all Hurley products! Can you find it cheaper somewhere? Let us know and we will adjust the product for you right away. We can always help you with information and advice about Hurley wetsuits. If you have any questions about Hurley, please call or email us.


Ajouté au panier
| | |
| --- | --- |
| Sous-total | € 0,00 |
| Frais de livraison NL | € 0,00 |
| Total (incl 21% TVA) | € 0,00 |
Vous n'avez pas de produit(s) dans votre panier
---
Comment pouvons-nous vous aider?
Visitez notre service client pour obtenir des conseils